62 days...that's the magic number...2 months until Redman. I am so excited for this year. I feel so much better prepared. This year I am going into the race with my eyes wide open. I've been there, done the course, and I know what to expect. I have a coach that is pushing me to do things that I probably wouldn't have done on my own...okay, let's be honest...I wouldn't have done on my own. I certainly didn't do so much speedwork or long rides last year. Thanks,
Adam
.
Hopefully, this year I will not almost cry and throw up and the beginning of the race like I felt like last year. I remember the sense of "Oh my gosh....what am I about to do..." when it was time for us to swim. I remember hugging Fiona and not wanting her to let go because that meant I had to go do this ridiculous race and I wasn't sure that I could finish it...much less finish it upright...with a smile...well, I did finish upright...the smile came later because I cried like a little baby as soon as I crossed...so embarrassing!
Technically there was crying on that day last year...I'm sure there will be crying on Sept 21, 2013 too...




This is pretty much what I feel like when I swim...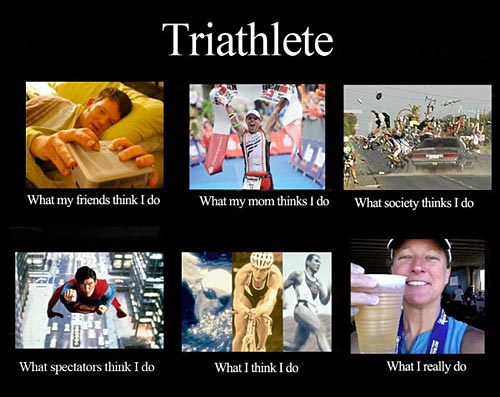 Pretty much sums it up...







So I have 2 more sprint triathlons (possibly 3) before the Big Kahuna in September. I am looking forward to them but I am really ready for Redman. This year Catherine and Teri are going to be doing it with me and it will be Catherine's first 70.3! I am so excited for her! She will probably throw up a little in her mouth if she reads this post because she hates me counting down the days til the race...
And I am pretty sure this comic will be me during the 13.1 miles of the run...
But I am okay with that.